Starting your morning off on the right foot at the campground makes all the difference when it comes to enjoying your day. If you're looking for an easy camping recipe to make at the campground for your crew, don't miss this campfire cinnamon rolls recipe from Adventures of Mel. Get the full recipe below.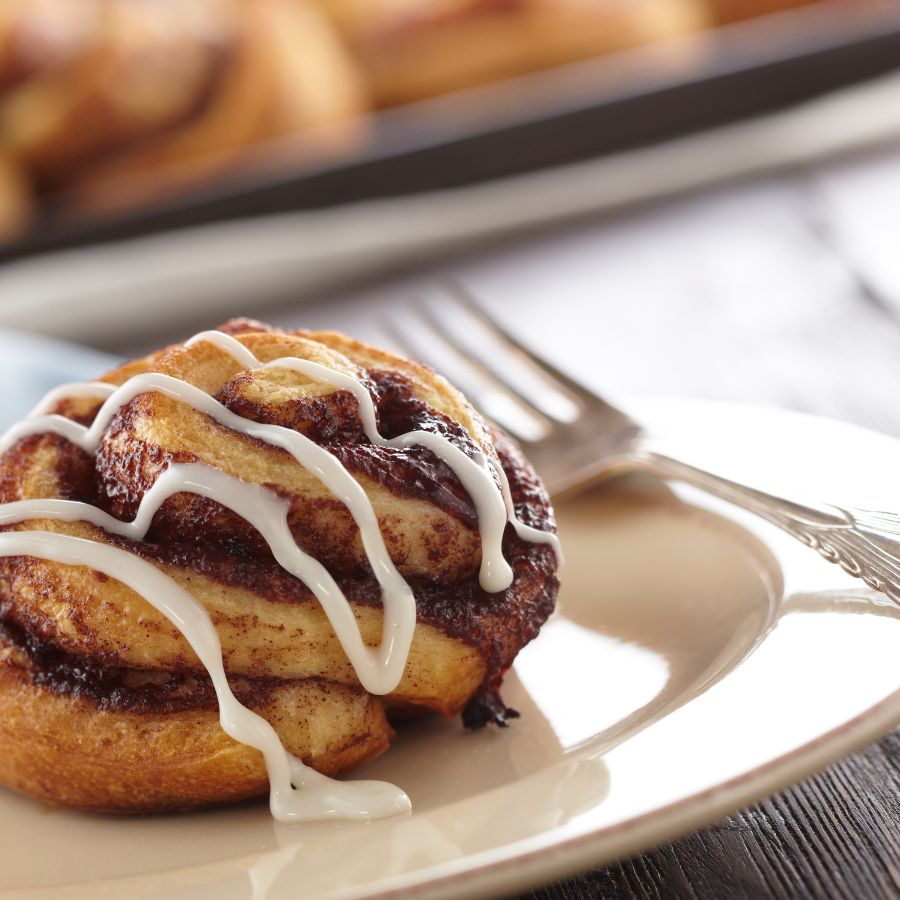 Ingredients
Recipe adapted from one on AdventuresOfMel.Com
3 c. biscuit mix
1 c. whole milk
1 tbsp. salted butter
1/4 c. pure cane sugar
2 tsp. cinnamon
1 c. icing (a container of it from the store is easiest)
Instructions
Build a strong fire and spread out the coals to make an even cooking surface. Then set up a tripod for the Dutch oven and place a few can rings on the bottom to prevent the cinnamon roll pan from touching the bottom of the Dutch oven. Set aside.
In a microwave-safe bowl, melt the butter.
While the butter melts, combine the biscuit mix and the milk until a sticky dough forms.
On a clean surface, sprinkle enough flour to coat the counter evenly. Dump the dough onto the flour and knead it until the stickiness is mostly gone and roll it out until 1/4″ thick.
In another bowl, mix together the cinnamon and sugar.
Brush the dough with the melted butter and sprinkle with cinnamon-sugar until thoroughly coated.
Carefully, roll the dough into a tight log and slice into 1″ rounds.
In a greased pie pan, place each of the rolls. It's okay if they touch.
Place the Dutch oven on the tripod and cover.
While you wait for it to heat up, create a "hammock" for the baking dish so that you can easily lift it out of the Dutch oven without burning yourself.
Add the baking dish to the Dutch oven and cook for 10 minutes or until the dough is cooked through.
Simply add the icing to the top of the rolls once they've slightly cooled and serve!
Contact us for more incredible ways you can enjoy your time at the campground. We'll help you find the perfect RV for your family.