No matter what time of year you plan to take your next camping trip having a great chili recipe for your vacation is an excellent way to keep warm. This cast-iron chili and cornbread recipe is perfect for cooking over the campfire. Get the full camping recipe below.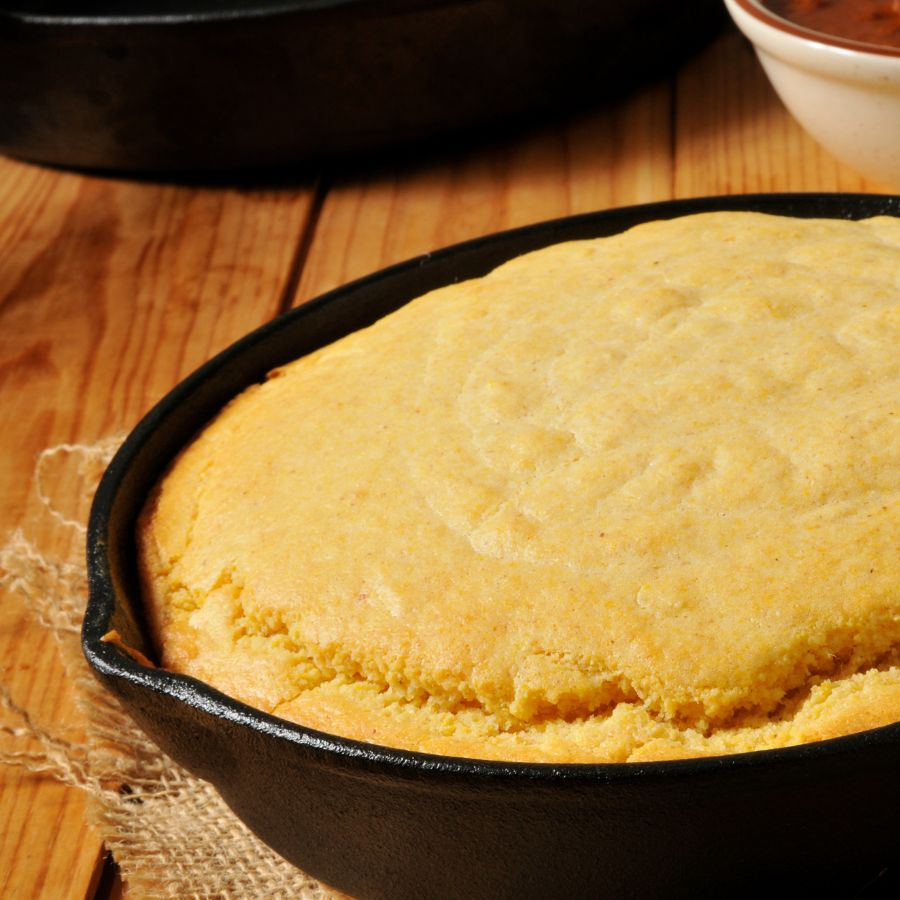 Ingredients
Recipe adapted from one on HonestlyYum.com
3 pounds of ground beef
1 large onion, diced
1 green bell pepper, diced
8 cloves of garlic, minced
1/2 tsp of dried oregano
1 28-oz can of diced tomatoes
1 6-oz tomato paste
1 16-oz can of kidney beans or black beans
5 tbsp of chili powder
2 tbsp of ground chipotle powder
1 tablespoon of ground cumin
1 can of beer (or water)
2 8.5-oz boxes of Jiffy cornbread (or any other corn bread mix you like)
(eggs and milk for the Jiffy cornbread mix)
Salt and black pepper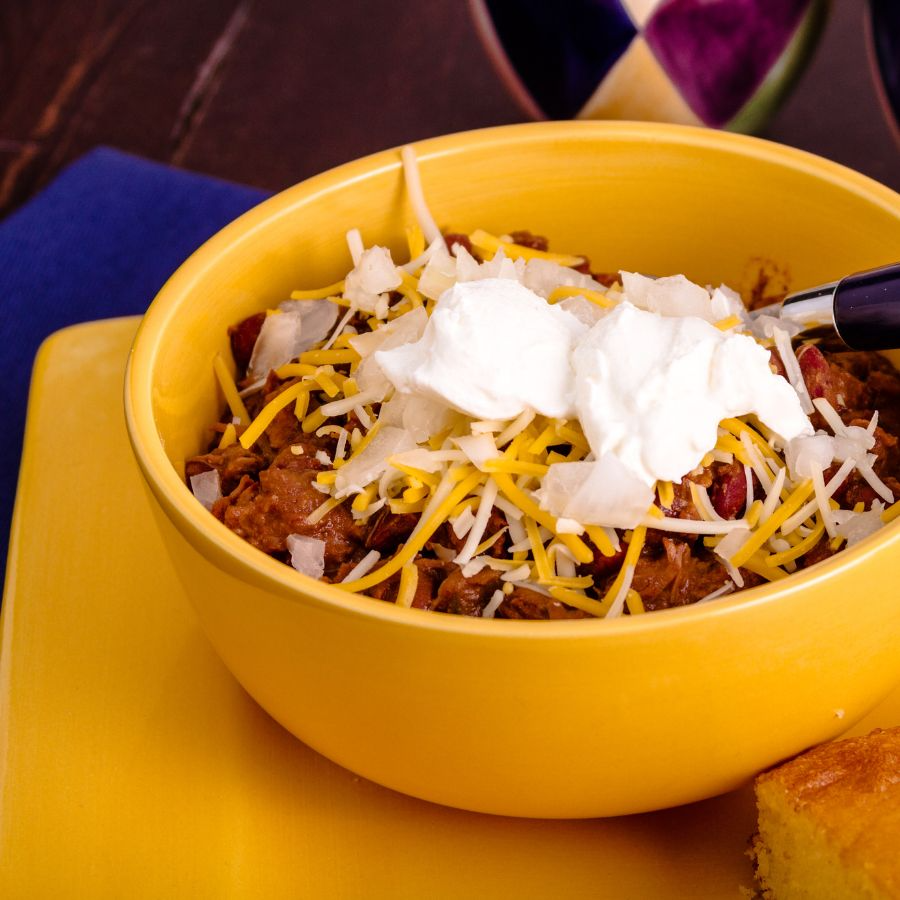 Instructions:
Start by building a strong fire and adding several coals to the fire to heat.
Wash and dry all of your produce and fresh herbs.
Dice the onion and bell pepper. Mince the garlic and drain your can of beans.
Set up a layer of coals on an even space in your fire pit and place the Dutch oven on top of it. Then add your ground beef and cook until it starts to brown, being sure to break apart the meat with a wooden spoon or a spatula.
Add your onions, garlic, and bell pepper to the Dutch oven and cook until the veggies are just starting to soften.
Dump in the chili powder, chipotle powder, cumin, diced tomatoes, and tomato paste and stir to combine thoroughly.
Next, add the can of beer and beans again string to combine the ingredients. Season with salt and pepper. Then cook for 10 to 15 minutes.
Well, the chili simmer in a small bowl, and prepare the cornbread mix according to the instructions.
Once the cornbread is ready and the chili has simmered, pour the cornbread mix over the top of the chili and place the lid on the Dutch oven. Add 20 or so coals to the top of the lid to cook the ingredients evenly.
Allow the chili and cornbread to bake for 10 minutes, and then check the cornbread for doneness by piercing it with a fork. If you're four comes out clean, it's ready to serve.
If with all your favorite chili toppings, like fresh, diced onion, sour cream, shredded cheddar, cheese, chives, or anything else you love with a great chili.
Contact us, and we will help you find the perfect RV for all your camping vacations in 2023 and three years to come.